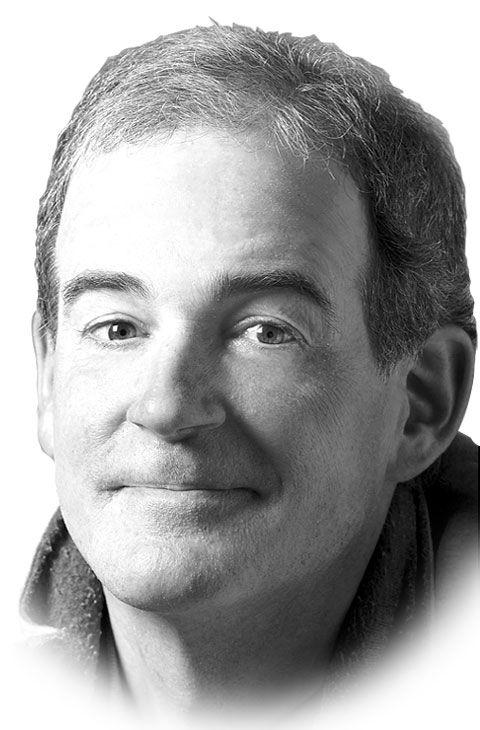 Dave Danforth is on assignment this week, so we are running one of his past columns. This one originally appeared Nov. 17, 2010
It is high noon when Bonnie and Rich Highbrew arrive at the offices of Nobetter Views Realty in downtown Aspen. The weather is clear and warm, but the mood of the Highbrews is decidedly glum.
The Highbrews contracted back in late 2007 to buy a very swanky townhouse downtown. A string of most unusual snafus then arose. There were unexplained title problems. A couple of contractors on the renovation had filed liens over unpaid bills. A local realtor (not Nobetter) had sued the townhome's seller in a dispute over the real estate commission on the deal.
To make a long story short, the Highbrews couldn't move in. Then they became immersed in a venture back east. They tried to cancel the deal, doubting whether they'd ever get around to moving here, but were having a tough time getting their money back.
The meeting at Nobetter is an attempt to hammer out a settlement before they sue and go to court.
Bob Shoeshorn, their real estate rep, smiles as the Highbrews enter his office.
"Well, let's get down to it," he exclaims, smoothly covering his distress. "You want out of the deal now?"
"I don't see how we can do it," answers Bonnie Highbrew. "We still can't move in, and we still can't get our money back. You haven't performed."
"Those problems are nearly over," says Shoeshorn. "The lawyers have just about signed off."
"There are other snags," interjects Rich Highbrew. "Problems you people at Nobetter didn't tell us about when we were doing our due diligence."
"The property's in fine shape," Shoeshorn emphasizes. "Like new. Marble all over, inlaid this and that, and a cathedral ceiling on the top floor. I become prayerful every time I'm inside."
"What about the new hotel site just up the street?" Rich asks. "It's barren. It was supposed be a swanky hotel with a rooftop nightclub. The business plan called for Disco Oldies' Night every Thursday. We were so there … and now, nothing."
"You've not tried Regal?" queries Shoeshorn.
"It was so — how do we put this? — young," says Bonnie.
"Caribou Club is around the corner," Shoeshorn reminds her.
"We tried it," echoes Rich. "We couldn't find the phone that calls the executive jet service."
At this point, a large unseen gorilla arrives and seats himself. He weighs 800 pounds., more or less, and represents what everyone in the room already knows. Had the Highbrews closed on their unit in 2007, it would be worth at least one-third less today. This contractual point lurks beneath everything. The Highbrews didn't foresee the swoon. But Shoeshorn and Nobetter can hardly be blamed for it. But there are other things for which the Highbrews want to hold them accountable.
"The hotel site is a work in progress," notes Shoeshorn. "But it's not like the Viceroy in Snowmass, where some buyers have cold feet and are complaining about the unfinished concrete nearby. They thought they were buying Shangri-La and got a war zone instead."
"The traffic here is terrible," says Bonnie. "You didn't tell us about that."
"You've not been on — let's see — the 101 in San Francisco, 405 in L.A., the 66 in D.C., 128 in Boston, or the parking lot known as the West Side Drive?" says Shoeshorn seamlessly.
"We didn't realize you had a rude mayor," chimes in Rick. "You hid that during our due diligence."
"You've met him, have you?" grunts Shoeshorn acidly. "And I suppose you think Aspen Mountain blocks the view to the south."
"Your SkiCo canceled Dan Sheridan," says Bonnie. "After he sang about the mansionization of town."
"We're not the free speech bureau," pokes Shoeshorn. "Besides, they apologized. You're not complaining about the season pass prices, are you?"
"You didn't fix the entrance to ­Aspen,"
blurts Rich.
"It's historic," says Shoeshorn. "And now you're going to complain that your gleaming new townhouse is historic too? What else didn't we tell you?"
"Everybody's pissing and moaning in the papers," Bonnie whispers. "We thought we were getting away from the political hit zone mentality everywhere else. You didn't tell us that if it happened here, it might get printed."
"Call that paper," says Shoeshorn. "Better still, write another letter."
"It's just overwhelming," screeches Bonnie, swatting away a couple of imaginary tears. "If only we'd known. If only you'd warned us."
"I'm sure we can negotiate some sort of accommodation," notes Shoeshorn. "We're not claiming responsibility for the downturn, but we recognize everyone's in the same boat. Some of our residences complexes have had success with their workout programs, where they offer new incentives to their new owners."
"Can you get AT&T to fix our cellphone reception?" demands Rich. "Nobody warned us it was spotty at the townhouse. You will guarantee Wi-Fi for life?"
"Done," says Shoeshorn. "But there'll be new technology in less than two years."
"The weather is reasonable," says Rich. "Better than back east."
"I'm certainly glad you like our sunshine," notes Shoeshorn. "We got that right."
"The moon," Bonnie notes. "All the new-home magazines showed a nice full moon at night. But here, it only shines that way every 30 days."
The writer (dukeofdanforth@gmail.com) is a founder of the Aspen Daily News and his column appears here Sundays.