Not being a salaried worker could hurt you when applying for a mortgage.

Many mortgage lenders are getting stricter about giving out home loans during the coronavirus pandemic, and self-employed people are bearing the brunt of that. Though self-employed applicants have always had extra hoops to jump through to get mortgage approval, these days, those who aren't salaried may have an even harder time getting a home loan.
What it'll take to qualify for an FHA loan
In late July, the Federal Housing Administration issued new guidance on FHA mortgages, stating that lenders should take extra steps to verify that self-employed applicants are financially sound. The purpose of this guidance, set to remain in effect until at least Nov. 30, 2020, is to protect lenders from borrowers taking out a mortgage, then failing to keep up with it.
To be clear, the absence of a steady, salaried paycheck doesn't necessarily make a borrower higher-risk. But if you're self-employed, you may need to take extra steps to get approved for a mortgage between now and late November.
Specifically, be prepared to provide at least one of the following when you apply for an FHA loan: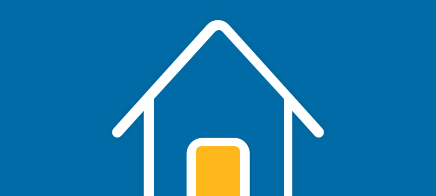 Can you secure a mortgage rate below 3%? Check rates instantly to see
9 in 10 Americans can qualify to refinance their mortgage. With mortgage rates plummeting to multi-decade lows, there's no better time to cut your monthly mortgage payment.
See your rate
Evidence of current work, such as signed contracts or recurring invoices that indicate that you're working regularly, and have a certain amount of income to look forward to.
Evidence of current business receipts within 10 days of a mortgage note date (which is the date a mortgage is funded).
Certification that your business is open and operating, and a copy of your business license.
A business website showing current operations (for example, an appointment scheduler showing that you're open for business).
A lot of these guidelines, however, apply to business owners. If you're self-employed but don't own a business, only the first item above will apply. Also be prepared to provide:
Two years of income tax returns.
A letter from your accountant certifying how long you've been self-employed.
The rules are similar for non-FHA loans
If you're self-employed, it's not just an FHA loan you might struggle with. Fannie Mae and Freddie Mac have imposed similar standards for conventional mortgages, so be prepared to dig up documentation to prove to a lender that you are a trustworthy borrower.
You can also help make that case by boosting your credit score and lowering your debt-to-income ratio. Paying off a chunk of existing debt can help in both regards.
Finally, make an effort to boost your savings. If you're able to show a lender you have cash reserves, you may be more likely to qualify for a mortgage despite self-employment. Ultimately, you want lenders to feel comfortable with lending you a huge sum of money, so the more steps you take to achieve that goal, the greater your chances of having your home loan application approved.